Maybe Phil Kessel was the problem in Toronto, Leafs new radical approach to team building, Higgins breaks foot in Van, the Flames predict the Canucks season, Mark Girodano, Darnell Nurse, Connor McDavid, fantasy hockey help, a beauty scrap and more in this week's Nation Roundup brought to you by Draftkings
In the roundup we go around the Nation Network and give you some of the best articles of the last couple weeks. Every once in a while it's good to know what other teams are doing, or maybe you find an interesting article you wouldn't have found otherwise. (Posted across all Nation Network team sites)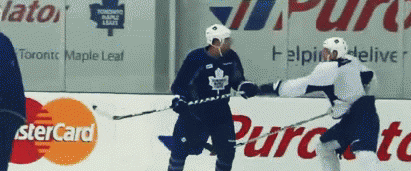 Was Phil Kessel the problem all along?
Grabner trade: Leafs new radical approach to team building 
William Nylander could become AHL's first 100 point teenager
Does it make sense to play Radim Vrbata with Brandon Sutter?
Canucks: Higgins out at least 3 weeks with foot fracture
As far as long shot go, I'd put my money on Jordan Subban
What zone data in Penticton tells us about Canucks prospects
5 fearless and fearful predictions for the Jets 2015-16 season
How much value are the Jets getting from their contracts?
Flames: The salary cap, waivers, and defenseman shuffle
A balanced look at the Canucks…from a Flames perspective
2015-16 expectations: Mark Giordano
Connor McDavid and the threat of Antoine Rousell
Hockeyfights.com – Scrap of the week
More from around the Network…
Eyes on the dollar: Dallas Stars
Eyes on the Dollar: Detroit Redwings
Colorado: What's up with Erik Johnson's contract
Royal Half: The plight of an off-season free agent
Until Hockey is back the Nation is playing NFL football on DRAFTKINGS. 
$7M Millionaire Maker: Enter HERE
$7 million prize pool
$1.2 million first place prize
Only $20 to enter
Top 83,000 finishing positions are paid out
Starts Sunday, September 27th at 1:00pm EST

$1M Play-Action: Enter HERE
$1 million prize pool
$100,000 first place prize
FREE for new players
Top 84,950 finishing positions cash out
Starts Sunday, September 27th at 1:00pm EST